Posted on | March 17, 2013 | 19 Comments
Press Release
Law offices of Orly Taitz
Attorney Orly Taitz had an opportunity to talk to the former Governor of Virginia, Jim Gilmore. Governor Gilmore is also a retired US Army counterintelligence officer. Taitz peovided him with the evidence showing Obama using forged IDs and a stolen CT Social Security number. Specifically Taitz provided Governor Gilmore with Obama's tax returns and E-Verify and SSNVS repiorts, showing that Obama failed both E-Verify and SSNVS, that the Social Security number he used in his tax returns was never assigned to Obama. Governor Gilmore promised to review the documents and do whatever he can.
Citizens of VA are asked to contact Governor Gilmore and urge him to act as soon as possible.
Taitz can be contacted through her web site  orlytaitzesq.com
Photograph below Attorney and Doctor Orly Taitz with Governor Jim Gilmore.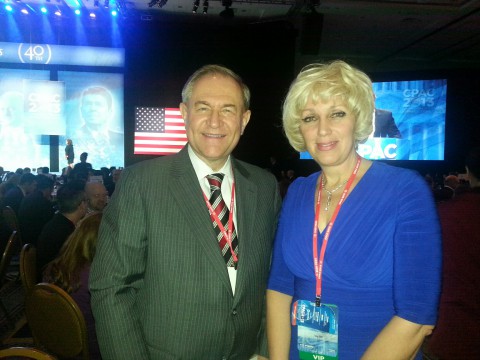 Comments