Posted on | August 28, 2014 | 1 Comment
Posted on | August 27, 2014 | No Comments
Posted on | August 27, 2014 | 29 Comments
Press release: Judge Hanen schedules injunction hearing for Oct 29, right before the election, tells Enforcement and Removal INS agent: you don't do either enforcement or removal .
Today was a grueling four and a half hour hearing .  Now there are 3 attorneys representing the government and they brought to the hearing representatives of border patrol, DHS and HHS. Associated press sent their representative and AP report and interview should come out shortly.  The transcript will be provided to the public when it is available. At the hearing the border patrol agent testifies that they do not have doctors checking the illegal aliens. The border patrol agents check them. The border patrol agent in charge did not even know what is an incubation period, he was clueless about the fact that it might take 3 weeks for Ebola to show or  2 months for Scabies to show.
A representative from HHS knew very little about what is happening in the camps which are run by the Baptist charities. She stated that there is a doctor in DC who oversees these facilities. She was asked by Taitz, don't you think that it is insufficient for one doctor to oversee hundreds of children with TB, H1N1, scabies and other diseases. She said it is not hundreds.   She was asked by Taitz, how many illegal alien children camps/ facilities are under her supervision, she said that there are 90. When asked how many children are there in every facility, she said: between 35 and 200, average being about 50. So,  Taitz told her that by simple math, 90 camps with 50 children each, it would be some 5,000 or so children who are being seen by one doctor in DC, that is a ration of 5,000 to one doctor.  She said: we have 2 doctors.
Further, she was asked about the transportation of illegals. Both HHS and INS officials are admitted that they are spending taxpayer funds to pay for airplane tickets for both illegal alien children and HHS/ INS employees supervising them.
The judge was really unhappy    about what he was hearing. He said that what is going on is not the law, it is a policy by the government and it is not right. He said that instead of deporting illegal aliens, the government is spending tax payer money to transport these illegal alien children to their illegal alien parents.
The judge said: how can you even imagine that these people will ever show up for deportation hearings: illegal aliens are signing forms saying that they will make sure that their illegal alien children or other relatives will show at the hearings. The judge said that it is a common sense matter, it is clear that they will not show up. Further, the judge got extremely upset when he heard that HHS allows these illegal alien  children to be released into custody of people who are not only illegal aliens themselves, but also people with a criminal record.
The judge also said that they should not be called children, these are mostly teenagers 14-17, who are being labeled as children, but these are not little children.
The judge also, asked the US attorney: do you want to tell me that the government might release from custody a person with Ebola or some other disease, this person will infect people around him, they will infect doctors, who come into contact with this person, doctors like doctor Taitz, and you tell me that people, who are affected, do not have any standing to sue the government?
INS rep admitted that he knew of people from Muslim countries, known for supporting terrorism, are crossing the border. Border patrol agent and INS agent admitted that TSA does not call them to verify whether the people, who board the planes without IDs, are indeed, who they say they are.   INS agent admitted that when they don't have enough beds, they just release illegal aliens on their own recognizance, they just let them go. In other instances they send them to Catholic charities, who buy buss ticket for them and drop them at the bus station. The audience at the hearing was gasping, it was crystal clear to everyone that the whole system is a complete sham. We do not have a National security and pretty soon we will not have a nation, this regime is simply destroying the national security, building the North American union and the New World order.
The judge asked HHS and DHS representatives: so, let's say you fly these people to Idaho and they are supposed to appear for a deportation hearing there and they move to Montana, what happens then? The HHS rep said: then, I guess, they are in Montana. She was just shrugging her shoulders as the judge was shaking his head. She looked very uncomfortable. All he people, who were testifying, knew that what they are doing is very wrong, they knew that Obama administration opened the borders widely and there is zero border protection. At some point the judge told the INS enforcement and removal agent: you are not doing either enforcement or removal.  All the witnesses were pretty much saying: don't blame us, we are just following the orders.
U.S. District Court
SOUTHERN DISTRICT OF TEXAS
Notice of Electronic Filing
Posted on | August 26, 2014 | 1 Comment
Top IRS ethics lawyer facing possible disbarment, accused of lying…
Posted on | August 26, 2014 | 6 Comments
Alexander
Posted on | August 26, 2014 | 8 Comments
Posted on | August 26, 2014 | 6 Comments
God willing, this one will be successful!
http://www.renewamerica.com/columns/zieve/140826
Sher Zieve
-News and Commentary-
In All Things Trust God
"Thou shalt have no other gods before me"
Posted on | August 25, 2014 | 16 Comments
In regards to the testimony of the 4 border patrol agents, the government is obstructing justice and has not given the ok yet for the officers to leave work and appear in court, even though Judge Hanen ordered the clerk of the court to issue subpoenas and the subpoenas were issues and served.  BP agents were told to wait till tomorrow morning for the DOJ to give ok. The flight is tomorrow morning.
Further, while the government usually pays for the officers to appear in court and testify, they will not do so in this case and the union did not approve the payment either. I advised the border patrol agents that I would be willing to pay for them, however the last minute airfare is extremely expensive. I would greatly appreciate donations to cover the expenses of airfare and hotel accommodations for these 4 border patrol agents to travel to TX and testify before Judge Hanen
Posted on | August 25, 2014 | 9 Comments
Press release, Judge Hanen granted today's motion by Orly Taitz and ordered the clerk of court to issue subpoenas for 4 CA border patrol officers to testify on Aug 27 for Taitz
Taitz v Johnson order to issue subpoenas
Posted on | August 25, 2014 | 5 Comments
St. Louis Cop Fired After Rant Slamming 'Undocumented President'

The St. Louis police officer who was caught on live TV "pushing" CNN anchor Don Lemon back while he was covering unrest in Ferguson, Missouri, has reportedly been relieved of duty after video emerged online of the cop giving a speech railing against affirmative action, President Obama, Islam and more. Watch video of the officer's speech

 

HERE

.
Posted on | August 25, 2014 | 1 Comment
U.S. District Court
SOUTHERN DISTRICT OF TEXAS
Notice of Electronic Filing
Posted on | August 25, 2014 | 11 Comments
Posted on | August 25, 2014 | 2 Comments
Posted on | August 24, 2014 | No Comments
Posted on | August 24, 2014 | 7 Comments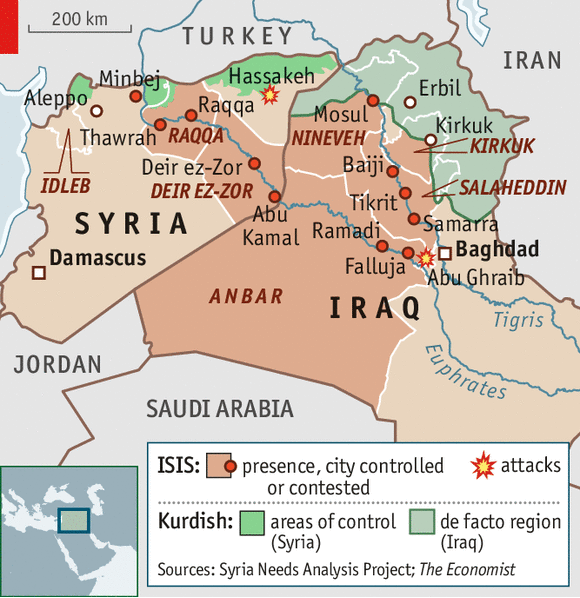 « go back
—
keep looking »