Posted on | August 21, 2017 | 2 Comments
Posted on | August 20, 2017 | 1 Comment
Usually, my husband and I go for walks by the ocean. Today, we went for our usual walk and a cup of coffee. A group of people approached us and a woman by name Keri spoke for the group and said how much they all appreciate all my work for the people of this country and for justice. They said they follow my work and read this web site. From time to time people like Keri approach me and thank me. It happens on the streets, in the malls, in the airports and even at TSA checks. My husband said to me that it is nice to hear these words of appreciation, but people do not realize enormous sacrifice and toll this work takes. I appreciate everyone's support and I hope one day we will beat the corruption and injustice in our government and courts. We cannot allow the swamp win. Together we will defeat the swamp!
Posted on | August 18, 2017 | 14 Comments
U.S. District Court
SOUTHERN DISTRICT OF TEXAS
Notice of Electronic Filing
Texas v US filed motion to unseal pleadings
Posted on | August 17, 2017 | 4 Comments
Posted on | August 17, 2017 | 9 Comments
Posted on | August 15, 2017 | 7 Comments
Republican Primary
Posted on | August 14, 2017 | 6 Comments
Posted on | August 12, 2017 | 31 Comments
Let me start by saying that I condemn all violence on both sides. I condemn the driver who plowed in the crowd of people. If this driver is not clinically insane and did it intentionally, he should get the strongest punishment, maybe death penalty, if the jurisdiction allows for it. I condemn NAZIsm and racism. With that being said, here is my question: should the city counsels continue taking down statues of historical figures, which precipitates protests and ends with violence on both sides?
Today's violent clashes started with the announced plans for removal of a statue of General Robert Lee in Charlottesville, Virginia. It is true that Lee was a general in the Confederate army, however he was also an American hero who won battles in Mexican-American war and was the superintendent in the US military academy.
My question is: will we end up taking down the statues of George Washington as well? After all, our first president, who was instrumental in creating this great nation, was a slave owner, as many were in those days. Will we rename the Washington state and Washington DC?
Maybe, we should stop taking down the statues, which causes protests, which end in violence from both sides, from white lives matter and counter protests from black lives matter? After all, we ended slavery, we condemn slavery and we have equality today. However, two hundred years ago slavery existed and we celebrate George Washington not because he was a slave owner, but because he was our first president, who fought to create this nation. We celebrate General Lee not because he was a slave owner, but because he was a brave general who was instrumental in our win in the Mexican-American war.
Maybe, instead of taking down statues of historical figures, our city counsels should concentrate on helping people today, such as building low income housing, building schools and hospitals, providing professional training for unemployed, creating preschools for low income, filling potholes in the roads, repaving streets and fixing city lights. I think that the city counsels, such as as the counsel of Charlottesville and other cities  should take care of the residents and their needs instead of taking down the statues.
What do you think?
Ky. mayor: 2 Confederate statues to come down after Charlottesville
Posted on | August 12, 2017 | 9 Comments
Posted on | February 26, 2017 | 145 Comments
Evidence of Obama's use of bogus IDs compiled by Attorney Orly Taitz
Evidence of forgery, fabrication, fraud and identity theft in Obama's IDs
Posted on | August 21, 2017 | No Comments
Posted on | August 21, 2017 | No Comments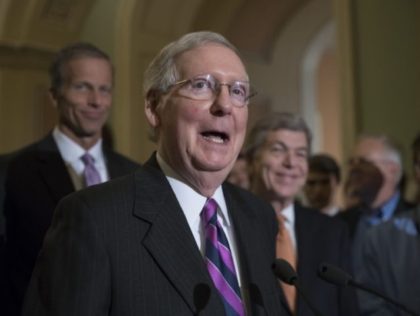 Posted on | August 21, 2017 | No Comments
Posted on | August 21, 2017 | No Comments
Posted on | August 21, 2017 | No Comments
Posted on | August 21, 2017 | No Comments
Posted on | August 21, 2017 | No Comments
Posted on | August 21, 2017 | No Comments
Posted on | August 21, 2017 | No Comments
Posted on | August 21, 2017 | No Comments
Judge shot, wounded near Ohio courthouse; gunman killed
Posted on | August 21, 2017 | No Comments
Man tries bombing Confederate statue in Houston…
Posted on | August 21, 2017 | No Comments
Posted on | August 21, 2017 | No Comments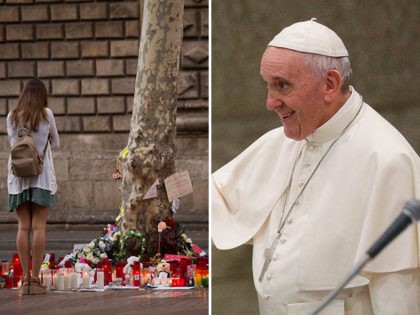 Posted on | August 21, 2017 | No Comments
Posted on | August 21, 2017 | No Comments
| | | |
| --- | --- | --- |
| KBB | Dr. Orly, you richly deserve every single good word you hear from others. Some of us may not tell you often enough (or at all), but please know that many people, even those who are silent, so appreciate you, your love for the country (YOUR country!) and all that you do to fight the evil forces in many areas. I believe (at least, I hope) one day you will get formally recognized for your considerable efforts. In addition, I pray for the safety of you and your family every day, as I pray for the safety of our President and his family. | |
keep looking »