Posted on | March 26, 2017 | 24 Comments
We need McConnell to hold a nuclear option vote not just on Gorsuch, but for all votes, or, if McConnell refuses, we need to replace McConnell
By Dr. Orly Taitz, ESQ
Today, March 26, Edd Rollins, former Reagan campaign manager and Reagan's deputy Chief of Staff, appeared on FOX, I believe on Maria Bartiromo's show, and stated that Republicans need to vote to change senate rules and use the nuclear option on all votes, not just Gorsuch, and push the agenda through. I couldn't agree more. That is what I was preaching for some time now.
Currently, all appointments aside from the Supreme Court require a simple majority. The same is true for bills that are budget neutral. All votes for the Supreme court and the rest of the legislation require 60 votes.
The senate can have a simple rules change vote, to change the rules and require a simple majority on all bills, on all votes. With a simple 51 vote majority the congress can pass all of President Trump's agenda, now, until 2018. This is extremely important, as usually in midterms the President's party loses seats. Republicans have only  a 2 seat margin in the Senate, so they need to stop playing games, vote for the rule change and pass all of Trump's agenda and expeditiously confirm 589 Trump appointees for the top positions in the government, ambassadors, US attorneys and federal judges.
So, why wasn' t this change of rules done until now? In my opinion, it is due to corruption and desire to get millions of dollars from lobbyists. Senate is a club and it seems they are more concerned with fellow members of the club, regardless of party affiliation, their ability to get money from lobbyists, than about the country and the voters who put them in office. For example, now, if 51 votes rule passes, all Dems are about of business. They will not get a cent from the lobbyists as they will be deemed irrelevant. The same is trues if the tables are turned and and dems are in power. The 60 vote rule allows money to keep flowing to all 100 senators from both parties indefinitely.
It is time for action now. McConnell is an entrenched member of the establishment. It is time for President Trump to start the campaign   for the senate to change the rules to 51 votes simple majority for ALL VOTES. If McConnell is refusing to do so, President Trump should  start the campaign to replace McConnell.
If this passes, a lot of important bills will pass through, including the full repeal of the Obamacare and some common sense measures to replace it, such as:
Allowing people to buy insurance across the state lines, it will lower costs immediately
Tort reform.
Removing from insurance coverage parts that people do not want, such as pregnancy coverage that older women and even men are forced to buy under Obamacare and so much more. I urge everyone to write to President Trump, McConnell and all 52 GOP members of the senate and urge them to vote for simple majority, 51 vote rule change for all votes. Dr. Orly Taitz is the president of Defend Our Freedoms foundation (DOFF). Donations to DOFF can be given via pay-pal on OrlyTaitzESQ.com or by mail at 29839 Santa Margarita Pkwy, ste 100, Rancho Santa Margarita, CA 92688
Posted on | March 26, 2017 | 2 Comments
Posted on | March 25, 2017 | 30 Comments
comment from reader:
| | |
| --- | --- |
| Rod Riddle | Ryan failed because Obamacare Lite is not repealing the disastrous Bill. Let the real Conservatives handle the task and it will get done. Ryan is being paid by George Soros to keep Obamacare from being repealed. Thats why he put forth his lame Bill which wasn't a repeal. |
Answer from Orly:
Freedom Caucus shares part of the blame, too.
The problem is that what the Freedom Caucus suggested, was not acceptable to the majority of GOP. Freedom Caucus is a very small group, less than 20% of Republicans in the House, that cannot pass any bill themselves and they are not willing to work with 80% of Republicans and they might be the cause of GOP losing seats in 2018.
Most people want to keep the provision that says that people cannot be denied insurance coverage because of preexisting conditions. In order to have this provision, insurance companies need some compensation, as typically it it expensive to cover those people, they are sick, might have cancer and other serious diseases which require hundred of thousands of dollars worth of treatment.
Rand Paul, Mike Lee, Tom Cotton in the Senate and the Freedom Caucus in the House are not listening to the majority of the people of this nation. They listen only to themselves. While I support them in many other areas, here Steve Bannon and Freedom Caucus did not listen to American people, who want to abolish the preexisting condition and there is a cost to this. They, also, did not provide any legitimate plan that would be acceptable to insurance companies. They act as an opposition party instead of a governing party. Being a part of the House or Senate means being able to work with others and they did not demonstrate that.
Posted on | February 26, 2017 | 57 Comments
Evidence  of forgery, fraud, fabrication in Obama's IDs
Posted on | March 30, 2017 | No Comments
60 MINUTES EXPOSES: Obama FBI Told Jihadis To Kill Pamela Geller In Texas, Escorted Them To Attack
Posted on | March 30, 2017 | No Comments
Posted on | March 30, 2017 | No Comments
Susan Griffith Retweeted Vicky ☆F ❤R☆ Trump
Posted on | March 30, 2017 | No Comments
Posted on | March 30, 2017 | No Comments
Posted on | March 30, 2017 | 1 Comment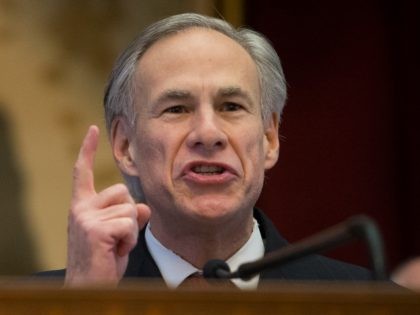 Posted on | March 30, 2017 | 3 Comments
Posted on | March 30, 2017 | 4 Comments
Posted on | March 30, 2017 | 1 Comment
Posted on | March 30, 2017 | No Comments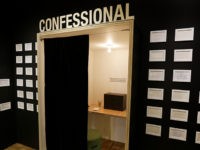 Posted on | March 30, 2017 | No Comments
Posted on | March 30, 2017 | No Comments
Posted on | March 30, 2017 | No Comments
@SenDanCoats You need to allow NSA to release the evidence of Obama administration's surveillance of Trump.
Posted on | March 30, 2017 | No Comments
Posted on | March 30, 2017 | No Comments
HOUSE APPROVES BILL TO FORCE PUBLIC RELEASE OF EPA 'SCIENCE'…
keep looking »