Posted on | December 5, 2016 | 19 Comments
Posted on | December 7, 2016 | No Comments
Posted on | December 7, 2016 | No Comments
Posted on | December 7, 2016 | No Comments
Posted on | December 7, 2016 | No Comments
Paula Hoehn
Dear Orly,

Michigan State House passed strict voter identification three-bill package, MI Senate has four days left to pass:

http://www.detroitnews.com/story/news/local/2016/12/07/strict-voter-law-approved-michigan-house/95127394/

Strict voter ID law approved in Michigan House
Jonathan Oosting, Detroit News Lansing Bureau 10:36 p.m. EST December 7, 2016

Excerpt:
"Lansing — Michigan's Republican-led House on Wednesday night approved a strict voter identification proposal over strenuous objections from Democrats who argued the plan could disenfranchise properly registered voters."

Excerpt:
"The legislation seeks to "protect the integrity of every single Michigan citizen's vote, because every vote is diluted if fraudulent votes are cast," said Rep. Gary Glenn, R-Midland."

——-
Paula Hoehn
Posted on | December 7, 2016 | No Comments
David
Statement from Secretary of State Ruth Johnson
Michigan Secretary of State sent this bulletin at 12/07/2016 10:34 PM EST

Michigan Secretary of State Ruth Johnson released the following statement tonight after a federal district judge lifted his order mandating the statewide recount start:

"The courts have ruled that Jill Stein's recount should stop. This is a testament of the integrity of Michigan elections.
https://content.govdelivery.com/accounts/MISOS/bulletins/1780f02
Posted on | December 7, 2016 | No Comments
David
Statement from Secretary of State Ruth Johnson
Michigan Secretary of State sent this bulletin at 12/07/2016 10:34 PM EST

Michigan Secretary of State Ruth Johnson released the following statement tonight after a federal district judge lifted his order mandating the statewide recount start:

"The courts have ruled that Jill Stein's recount should stop. This is a testament of the integrity of Michigan elections.
https://content.govdelivery.com/accounts/MISOS/bulletins/1780f02
Posted on | December 7, 2016 | 4 Comments
Posted on | December 7, 2016 | No Comments
A Joke Of An Editor Over At The Left-Wing Site Salon Thinks Dr. Ben Carson Is A "Black White Supremacist"
Posted on | December 7, 2016 | No Comments
Posted on | December 7, 2016 | 1 Comment
Posted on | December 7, 2016 | 3 Comments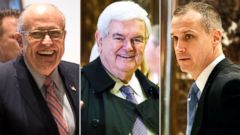 Posted on | December 7, 2016 | No Comments
Fw: Fwd: AWESOME AWESOME AWESOME!!!!!
TURN UP YOUR SPEAKERS…C BELOW
To anger a conservative, lie to him. To anger a liberal, tell him the truth. – Theodore Roosevelt
"I have sworn upon the altar of God, eternal hostility against every form of tyranny over the mind of man." — Thomas Jefferson
"In times of great deceit, speaking truth is a revolutionary act." – George Orwell
"A free people ought not only to be armed and disciplined, but they should have sufficient arms and ammunition to maintain a status of independence from any who might attempt to abuse them, which would include their own government." – George Washington
"America will never be destroyed from the outside.  If we falter and lose our freedoms, it will be because we destroyed ourselves." – Abraham Lincoln
"A nation without borders is not a nation" — Ronald Reagan
It was a hell of a ride America — born July 4, 1776, committed suicide November 6, 2012 BUT WAS RESUS ON 2016NOV8
Posted on | December 7, 2016 | 1 Comment
WISCONSIN
As of Tuesday, Trump had widened his victory margin over Clinton by 146 votes, with 23 of the state's 72 counties having finished their recounts. In those counties, Trump gained 105 votes and Clinton lost 41.
Trump defeated Clinton in Wisconsin by about 22,000 votes.
A federal judge has scheduled a hearing for Friday in a lawsuit filed last week by a Trump voter and two super PACs seeking to stop the recount.
http://abcnews.go.com/Politics/wireStory/michigan-recount-now-doubt-pennsylvania-sets-hearing-44027368
Posted on | December 7, 2016 | 1 Comment
Posted on | December 7, 2016 | No Comments
Recounts barely making dent in election results; Trump gains in Wisconsin
keep looking »