Posted on | September 30, 2011 | 11 Comments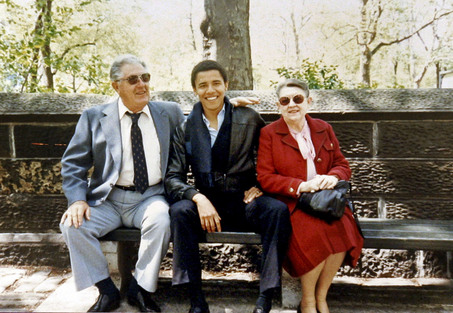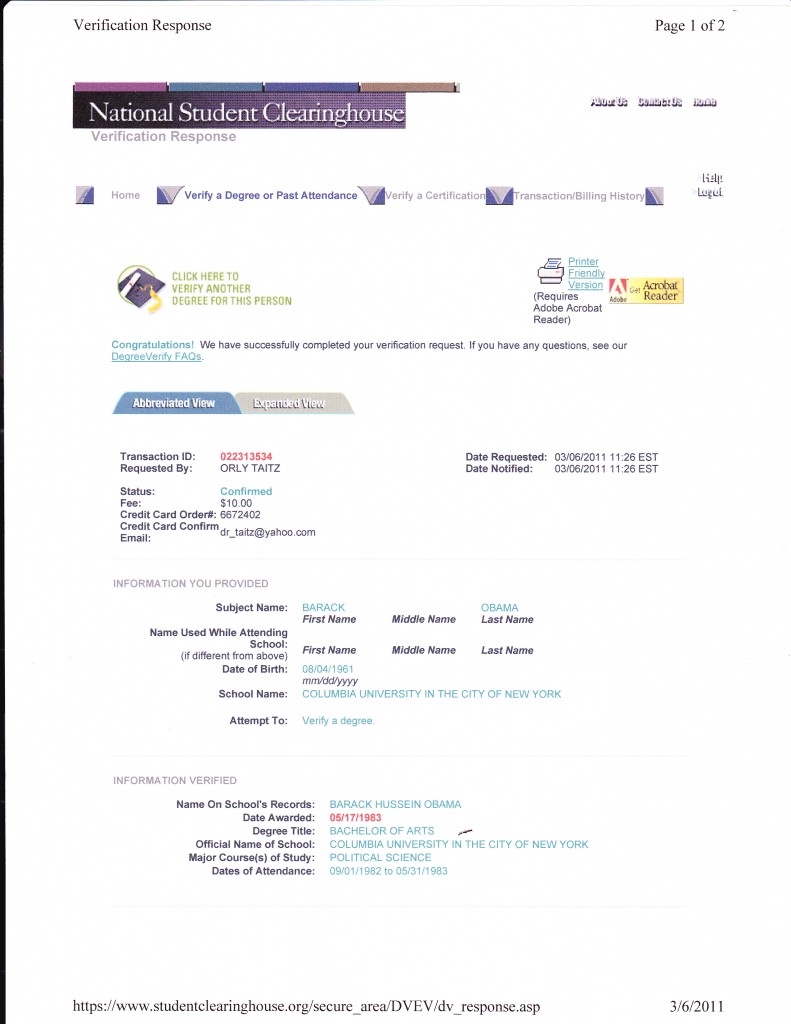 Please, look at this certificate, that I was able to get  from the 'Student clearing house?". It shows Obama attending Columbia university from 09.01.1982-to 05.31.1983 only 9 month. How did he get a Columbia university degree with only 9 months attendance? Where was he from 06.01.1981 to 09.01.1982? Was the picture photoshopped in order to cover for his absense? We also know, that his mother and sister resided in NY for some time and we saw his mothers' social security number being used by someone in NY for some 10 years after she was reported deceased. Will Obama answer these questions? Will we ever find an honest judge, who will order discovery and production of evidence and depositions?
from a supporter Mike
mike

Suspicious
1) Bench seems to be slanting to the right but only after where the grandfather sits, then where obama is it seems as though it is on a hill. Anyone that installs a bench knows the bench has to be flat or else you can't sit on it properly.
2) Stone work on left of grandfather head enters collar but on right side of head level is at mouth height. Whereas Obama it enters each side of the head equally.
3) bench leg behind grandfather leg is dark or not exposed to light where as bench leg behind grandmother leg is bright. Seems like the sun is behind them and to our left and high in the sky. See tree behind Obama's head, also the shadow behind granpa's leg is lit up, means sun is left of the photo. Doesn't make sense why it is lit up. Also bench leg seems to be made of different design and also seems too close to the other bench leg.
4)Where obama is sitting bench seems to be lit up by sun where as no where else on bench face is it lit up.
5) Rock material and design on wall changes different as you move across entire length.
6)Grout lines don't run long when blocks of material are staggered. Look at the vertical white grout line on left side of grandpa.
7)Starting above grandpa's head the trees in the background get blurry and depth is lost, but it returns at grandmas head. This is a detailed and highly clear photo except for where noted. The clarity also seems to good for a early 80's photo?

Anyone in New York know this wall? Could easily figure out location, then count the bricks, look at the ground, bench if there, bring a measuring tape and camera with you.
Comments