Posted on | September 8, 2011 | No Comments
Next Show: ANN BARNHARDT, DR. ORLY TAITZ ESQ (Sep 8, 8-10 PM PST)
Sep 07
Our guests this week are YouTube sensation ANN BARNHARDT who places bacon in, tears the pages out of, and burns the Koran all while giving out her personal address on YouTube video!!! She shows more courage than any males we can find on video to protest those who do this to the Christian Bible daily yet never get mentioned in our mainstream media. She will be giving her positions on Obama and the current state of affairs our country is facing.
DR. ORLY TAITZ ESQ (BOTH a lawyer and a dentist!!!) will be joining us again to further explain Obama's FAKE Connecticut social security number and how Judge Royce Lamberth very recently destroyed justice by preventing her obvious case from moving forward. Orly Taitz has been the #1 leading force in America behind exposing the truth publicly about Obama's fraudulent SS#.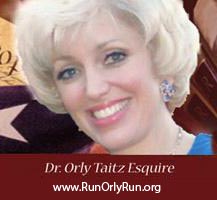 ---
Listen live Sep 8, 8-10 PM PST, on our website (click the "Listen Live" link on the right) or on KCEO AM 1000 San Diego, CA.
Comments