Posted on | November 30, 2010 | 6 Comments
Dr. Orly Taitz, ESq
29839 Santa Margarita PKWY, ste 100
Rancho Santa Margarita, CA 92688
ph 949-683-5411, fax 949-766-7603
11.03.10
Via Certified mail, Return receipt
Attn: Representative Lamar Smith
Republican Ranking member of the House of Representatives  Judiciary Committee
(incoming Chairman of the Judiciary Committee)
2409 Rayburn House Office Building
Washington DC 20515
Dear Congressman Smith,
Today Anderson Cooper, a  reporter from CNN,  interviewed Congresswoman Michele Bachmann  and reported that President Barack Obama and Michelle Obama are now going on a trip to Mumbai, India, with 3,000 individuals entourage.  It was reported, that the cost of the trip is $200 million dollars per day, that will be  paid by us, the tax-payers . I do not know if the amount quoted in the press is correct, but even if the total cost is incorrect, still a trip and security for 3,000 individuals to far East is extremely costly. Knowing extravagance of Barack and Michelle Obama and particulars of Michelle Obama's recent exorbitantly expensive trip to Spain, I am confident, that the expense of this trip is enormous and exceeds by far the most expensive governmental trip made by  former President Clinton and Mrs. Clinton to India, which cost $5 million dollars.   As a tax payer and as an attorney I am appalled by such extravagant spending  at a time, when over 30 million Americans are unemployed and are losing their homes, when the interest on the National debt is exceeding the budget for National Defense, when our National debt exceeds 13 trillion dollars and when unfunded obligations of the federal government are exceeding 300 trillion dollars.
I demand an emergency hearing of the Judicial Committee of the House of Representatives for the purpose of investigation of suspected embezzlement of the Federal funds and need for restitution of such Federal funds to the National Treasury and prosecution of individuals, suspected of embezzlement.
(Please, find a News Paper article, describing the trip, attached)
Sincerely,
Dr. Orly Taitz, ESQ
29839 Santa Margarita Pkwy, ste 100
Rancho Santa Margarita, CA 92688
cc Mr. Glenn Fine,  Inspector General,  Department of Justice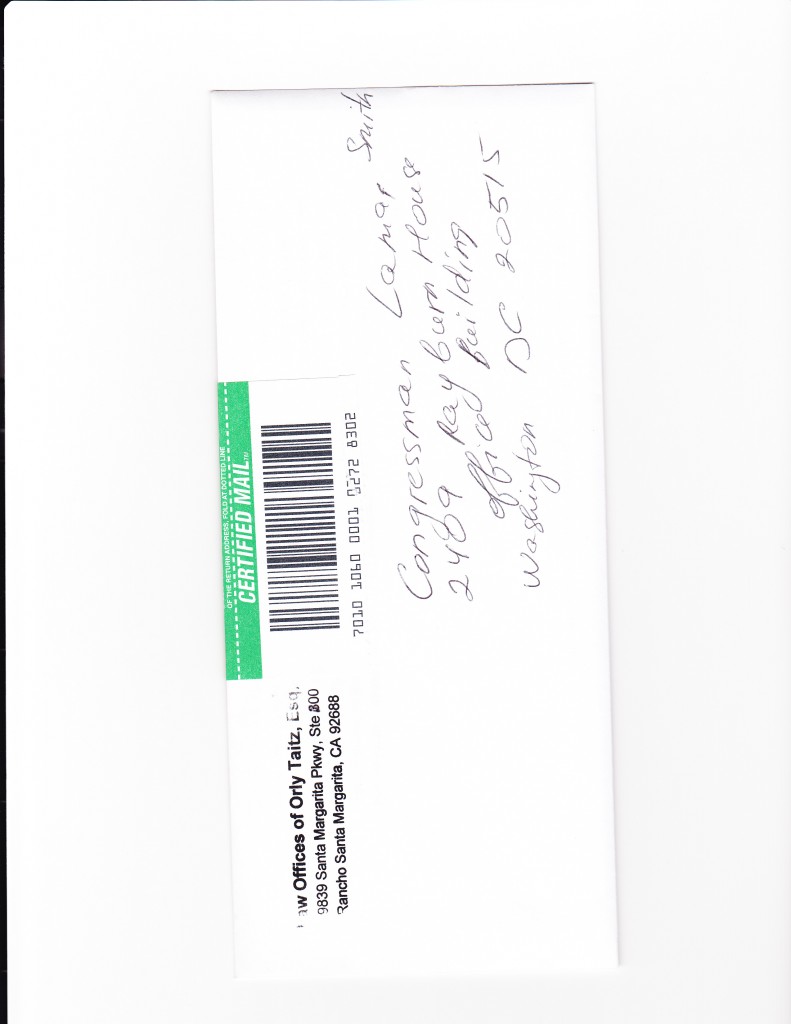 Comments