Posted on | February 10, 2016 | 2 Comments
Posted on | February 10, 2016 | No Comments
Posted on | February 7, 2016 | 19 Comments
https://www.dropbox.com/s/1antmatqjc9jhbx/Kontact_2015-12-22.mp4?dl=0
Law offices of Orly Taitz
Attorney Orly Taitz was interviewed on Russian TV and questioned about the constitutionality of propositions by Donald Trump.
Taitz was asked about the constitutionality of some of proposals by Trump. The host stated that it appears to be unconstitutional for Trump to state that he will ban Muslims from entering the US. Taitz stated that the constitution is a contract between the states, the US citizens and the federal government. The citizens of other nations are not a party to this contract. They do not have constitutionally guaranteed equal protection rights in the US and they can be denied entry to the US.
Taitz brought up a precedent where after 1979 revolution in Iran President Jimmy Carter banned all Iranians from entering the US and deported Iranian students who resided in the US.
The host responded that there is  a difference between banning citizens of one country and banning citizens of a specific religion. Taitz stated that Trump's proposition was a temporary one made to stop terrorism akin to what we saw in San Bernardino and Paris.
Further, US code, statutes under title 8 allow actual discrimination and preference to be given to certain religious groups over other religious groups in immigration into the US. If a certain religious group is deemed to be persecuted in a certain country, this group is given a preferential immigration status. Such groups can be Christians and Yazidies persecuted in Syria and Iraq. Years ago Jews, Baptists and 7th Day Adventists got  preferential immigration status and refugee status in leaving the Soviet Union and coming to the US.
Further, Taitz noted  that US can prevent entrance into the US to representatives of groups which promote philosophy that goes against the US code, US laws and which is considered criminal in the US.
The problem with Islam is that in different verses of Islam there is a call to slaughter the infidels: Christians and Jews. Further, prophet Mohamed had 9 wives and one of them, Aisha, was a child whom he married when she was 6 and reportedly consummated the marriage when she was 9 years old. Under the US law such behavior is criminal, which can land one in prison for polygamy and pedophilia.
The host asked Taitz about the Mormon religion which allowed polygamy as well. Taitz responded that Mormon church outlawed polygamy and excommunicated polygamists.
So, Taitz stated that there is a need for accountability. It might be necessary for sworn declarations from Muslim immigrants and Muslim leaders stating that they reject and condone parts of their religion which call for slaughter of infidels, which allow polygamy, pedophilia and other acts which are illegal under the US law. Imams should be required to declare that they will not promote and preach in their mosques behavior which is illegal according to the US law. If they are caught condoning slaughter of Christians and Jews, polygamy  and pedophilia, such Mosques should be closed and Imams who are not US citizens should be deported. France is now deporting non-citizen radical Imams and closed over 60 mosques, Egypt closed over 2,000 mosques.
Moreover, part of Islam is Taqyia, a behavior  which allows Muslim believers to lie to infidels if it promotes the cause of Islam. For that reason declarations coming from Muslim immigrants should be taken with reservation and, if immigrants are caught attending Mosques where slaughter of infidels is promoted, such immigrants should be deported.
Taitz stated that measures proposed by Trump are temporary to stop terrorist acts. Obama proposed taking some 200,000 alleged refugees, Clinton and Sanders believe that some 65,000 Syrian migrants should be allowed in. Trump raised the issue of National security  associated with such massive migration from the Middle East.
The host asked, what if a Muslim man from England or another Western country buys a ticket to come to the US and not allowed, can he sue for the cost of the ticket and damages.
Taitz stated that anyone can sue, however he will not receive judgment, as he does not have inherent rights to come to the US. Further, Taitz stated that the recent omnibus included amendments to the no-visa program, whereby citizens from western countries will have to obtain visas if they traveled in the last 5 years to Syria, Iraq and other Muslim countries with terrorist activities. Further, Taitz believes that there have to be additional amendments. For example, in France there are 5-6 million Muslims, who are descendants from former French colonies of Algiers, Morocco and Tunisia, who settled in France in the 60s. Many of them did not travel to Syria and Iraq in the last 5 years, however they were radicalized domestically in France and they should go through a visa application process.
Further on, Taitz stated that Trump is  the best GOP candidate due to his stringent opposition to TPP, a trade agreement, which will send millions of American jobs to the third world countries like Malaysia and Vietnam where people are paid 50 cents per hour. Trump is the only GOP candidate, who came forcefully against this agreement. Trump, also, talks about the need to renegotiate the existing trade agreements, WTO-GATT and NAFTA, which were signed into law by Bill Clinton. Trump is the only one who talks about the enormous trade deficit we run in our trade with China, Mexico and Japan. Trump is strong on ending illegal immigration and deporting people who are here illegally as the social needs of these individuals cost us some 200 billion per year. Massive deficit of 400 billion per year to China, 50 billion to Japan and the cost of the social needs of illegal immigrants largely contributed   to our 19 trillion debt.
The host asked, here is a hypothetical: I, as a businessman run a factory in Honduras because the labor is cheap. If Trump places tariffs, wouldn't the products be more expensive and wouldn't I lose profits.
Taitz responded that by increasing tariffs on foreign products Trump will bring jobs to American workers. As more Americans will be employed, more will be able to buy your products and will be able to buy at higher prices. Further, these newly employed Americans will not be a burden on Social Services as they will work and will contribute taxes to the treasury and to repayment of the debt.
The host asked one more question: what if I operate a hotel and illegals are working for a small hourly wage. If there are no illegals, I would have to close this small hotel as it will be unprofitable. Again, Taitz responded that typically there is more built in the profit than a couple of dollars per hour differential between the cost of illegal and legal labor. In most cases there will still be profit, even without illegal cheap labor. Further, as more Americans will be employed, their buying power will go up and they will be able to pay slightly higher prices for the hotel stay. So, your hotel will still be open, and the country will not be going towards bankruptcy as it does right now.
Following is a link to the video file of the show in which you participated. The interview starts at 10 minutes. In order to listen the full interview you need to download it to your computer. Dropbox contains only about 10 minutes of the interview
https://www.dropbox.com/s/1antmatqjc9jhbx/Kontact_2015-12-22.mp4?dl=0
Keep in mind that dropbox will allow you to preview only the first 15
minutes. For the entire show the file should be downloaded to a local drive.
Take care
Michael
Michael Paley
Russian Media Group, LLC

Here are some of the e-mail responses:
Doctor Orly!



Wa

y to GO!
We continually think we cannot be more proud of you, yet we are amazed over and over by your great accomplishments in supporting our Nation and preserving the freedoms we have enjoyed since our Declaration of Independence.  Thank you for your steadfast leadership in preserving our Democratic Republic.  You are truly an irreplaceable Heroine and Patriot.

God Bless You and your loved ones,

Ed and Angel 
Donald E. Cathcart, LtCol US Marine Corps (Retired)  


Posted on | February 10, 2016 | No Comments
Posted on | February 10, 2016 | No Comments
Posted on | February 10, 2016 | No Comments
Posted on | February 10, 2016 | 1 Comment
Posted on | February 10, 2016 | No Comments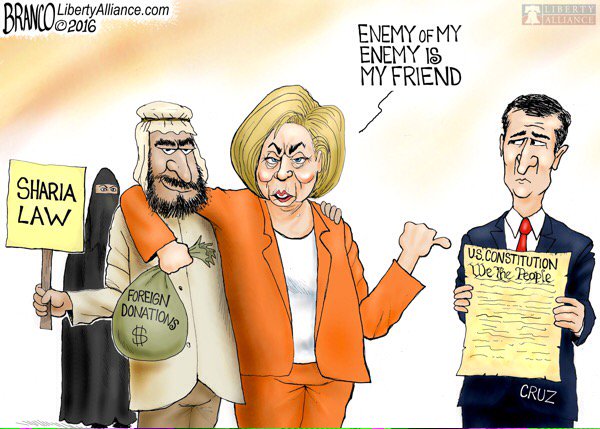 Posted on | February 10, 2016 | No Comments
Posted on | February 10, 2016 | No Comments
http://pamelageller.com/2016/02/video-resident-of-calais-speaks-this-is-the-death-of-civilization.html/
Listen to a resident of Calais tell of the terror inflicted upon a peaceful town by the arrival of thousands of migrants.
Posted on | February 10, 2016 | No Comments
Posted on | February 10, 2016 | No Comments
More From Business Insider
Posted on | February 10, 2016 | No Comments
Запад теряет военное превосходство
Posted on | February 10, 2016 | No Comments
Posted on | February 10, 2016 | No Comments
Posted on | February 10, 2016 | No Comments
keep looking »