Posted on | April 26, 2017 | 1 Comment
Posted on | April 26, 2017 | 3 Comments
Posted on | April 26, 2017 | 6 Comments
| | | |
| --- | --- | --- |
| James Carter | In the case of Trump caving on the wall, lest there be any doubt whatsoever as to the liberal bias of the media and the self-centeredness of liberal politicians notice the complete absence of credit to Trump for avoiding a government shutdown. | |
Answer from Orly:
This is all a pile of garbage. GOP could pass the nuclear option change of rules in the senate and pass funding of the wall. They do nothing productive for months, wait till the last moment and then ask for credit for avoiding shutdown. This is an old song and dance. No credit is due to anyone for this chicanery and arrogant, obnoxious disregard of the will of the people.
Trump should have stood his ground and sought a change of rules in the senate and passing the border wall funding bill. If the wall is not built, taxes for middle class are not lowered and O-care is not repealed, we might need to replace all of our globalist "moderate" GOP members of congress and possibly seek more conservative president who would stand up to the likes of Paul Ryan and Mitch McConnell
Posted on | April 25, 2017 | 11 Comments
I am extremely disappointed and angry with the fact that none of Trump's major initiative are being implemented by Congress.
It is time for a change. Trump voters need to write to Trump and demand to go public, to speak up. Trump needs to demand that Mitch McConnell, Senate majority leader, and the rest of the GOP Senators vote to change the rules and stop filibuster of all the bills, just is it was stopped on all nominations of government officials and judges.Recently, we saw such change of rules in voting for judges  for the Supreme Court, that is how Gorsuch got confirmed.
Trump and GOP are squandering a rare opportunity to bring forward a meaningful change, while they have the White House and the majority in both houses of Congress. Time to act, move ahead with the rules change and  pass the "nuclear option," simple majority passing of all bills in the Senate.
Posted on | April 24, 2017 | 19 Comments
Posted on | April 20, 2017 | 8 Comments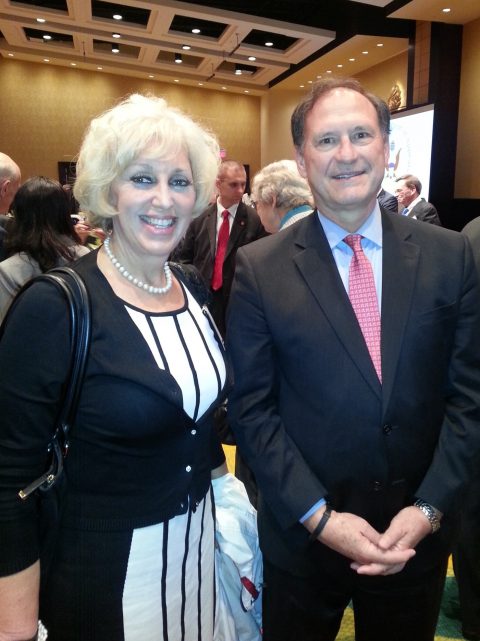 Posted on | February 26, 2017 | 65 Comments
Evidence  of forgery, fraud, fabrication in Obama's IDs
Posted on | April 26, 2017 | No Comments
COOL-WARM: Trump may stay in Paris climate accord, with caveats…
Posted on | April 26, 2017 | No Comments
Trump 'absolutely' looking at breaking up 9th Circuit…
Posted on | April 26, 2017 | No Comments
FCC Chief Begins Rollback Of 'Net Neutrality' Regulations
Posted on | April 26, 2017 | 1 Comment
Posted on | April 26, 2017 | No Comments
Posted on | April 26, 2017 | 1 Comment
Trump close to notifying Canada, Mexico of intent to withdraw from NAFTA
Posted on | April 26, 2017 | No Comments
Trump Wants Tax Plan to Cut Corporate Rate to 15%
Posted on | April 26, 2017 | 1 Comment
Posted on | April 26, 2017 | No Comments
BOMBSHELL: Hillary Aides Threatened Prime Minister's Son With IRS Audit
Posted on | April 26, 2017 | No Comments
Posted on | April 26, 2017 | No Comments
White House weighs order on withdrawing from NAFTA…
Posted on | April 26, 2017 | 2 Comments
Posted on | April 26, 2017 | No Comments
Posted on | April 26, 2017 | No Comments
keep looking »