Posted on | September 19, 2017 | 2 Comments
Last Obamacare repeal bill was 1 vote short, as 3 Republicans: John McCain, Susan Collins and Lisa Murkowski voted no. GOP can afford only 2 NOs.
It appears GOP got McCain to change his vote from NO to YES, as this new bill is sponsored by his closest friend, Lindsey Graham, it is supported by AZ governor Doug Ducey and it will get the public hearing in two committees, as McCain wanted. McCain has no more excuses. However, now Rand Paul is acting like a complete moron and threatens to sink the bill. He is complaining that this bill is not good enough. Well, this bill is not perfect but it is better than Obamacare, as it repeals the individual mandate and allows the states to design their own health-care, whereby taking power out of Washington and giving it back to the states. Paul and the rest of Republicans always pushed to cut the unbridled power of Washington and give it back to the states. Please, call, write and tweet Paul and urge him to use some common sense and not act as a complete idiot.  Explain to Paul that angry Republicans will throw him out of the senate if he sinks this last effort. Hannity tried to reason with him in his radio show today, but so far no success. Explain to Paul that he will look like he is on the take of the insurance industry, just like the Democrats, keeping Obamacare and giving a windfall of profits to insurances, and because of him Republicans will not fulfill their major promise to the voters on which all of them ran for 7 years.
GOP Leaders Signal Graham-Cassidy Support
I hope Republican Senators will vote for Graham-Cassidy and fulfill their promise to Repeal & Replace ObamaCare. Money direct to States!

Rand Paul is a friend of mine but he is such a negative force when it comes to fixing healthcare. Graham-Cassidy Bill is GREAT! Ends Ocare!
Posted on | September 21, 2017 | No Comments
Posted on | September 21, 2017 | No Comments
Posted on | September 21, 2017 | No Comments
Posted on | September 21, 2017 | No Comments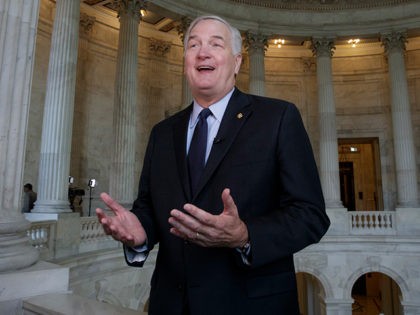 Posted on | September 21, 2017 | No Comments
Posted on | September 21, 2017 | No Comments
DeVos travels the country on her private jet and foots the bill
Posted on | September 21, 2017 | No Comments
Posted on | September 21, 2017 | No Comments
Trump announces new economic sanctions targeting North Korea over nuclear program
Posted on | September 21, 2017 | No Comments
Posted on | September 21, 2017 | No Comments
Posted on | September 21, 2017 | No Comments
Posted on | September 21, 2017 | No Comments
SEC Reveals Hack, Possibility Info Was Used for Trading
Posted on | September 21, 2017 | No Comments
Artificial intelligence pioneer calls for the breakup of Big Tech…
Posted on | September 21, 2017 | No Comments
Report: Former UN Ambassador Attempted To Unmask More Than 260 Americans
Posted on | September 21, 2017 | No Comments
keep looking »