Posted on | December 5, 2019 | No Comments
Thursday, December 05, 2019
The Rasmussen Reports daily Presidential Tracking Poll for Thursday shows that 52% of Likely U.S. Voters approve of President Trump's job performance. Forty-seven percent (47%) disapprove.
The latest figures include 38% who Strongly Approve of the job Trump is doing and 40% who Strongly Disapprove. This gives him a Presidential Approval Index rating of -2. (see trends).
http://www.rasmussenreports.com/public_content/politics/political_updates/prez_track_dec05
Posted on | November 28, 2019 | No Comments
46 minutes ago · BAGRAM AIR FIELD, Afghanistan (AP) — President Donald Trump paid a surprise Thanksgiving visit to Afghanistan, where he announced the U.S. and Taliban have been engaged in ongoing peace talks and said he believes the Taliban wants a ceasefire.
Posted on | November 23, 2019 | 2 Comments
Today, Michael Smerconish, CNN Saturday morning host, asked the audience, whether they believe the Dems should just drop the impeachment and simply censure the president.
Other CNN hosts are raising the same issue.
CNN, which is a de facto propaganda wing of the Dem party, is realizing that the impeachment is not going well. Democrats were not able to convince one single Republican to join them in their impeachment effort. On the contrary, some Dems voted against the impeachment inquiry. There is no way 20 Republican senators will flip and will vote to remove the president from office. President Trump will come out of this as a winner and a martyr who was attacked time and again and beat both Mueller and the impeachment.
After failed impeachment of Clinton, GOP lost seats in Congress. Democrats are concerned that they will lose seats in 31 districts won by Trump in 2016, as the latest polls show that the majority Independents are against the impeachment. Latest Emmerson polls shows that the plurality, 49% is against the impeachment and only 34% for it. That is a 15% margin against impeachment among Independents.
Moreover, the trial in the senate is likely to expose Joe Biden as a corrupt politician who got large multi-million dollar  bribes from both Chinese and Ukrainians and laundered those bribes in the form of board salaries or investment fees given to his son Hunter. If Biden becomes the nominee, these revelations might lead him to lose the election  to Trump.
So, seeing that the impeachment is likely to bring negative results, many Democrats are now seeking to back-paddle and end this with a censure instead of impeachment and minimize the losses.
Posted on | November 18, 2019 | No Comments
Monday, November 18, 2019
The Rasmussen Reports daily Presidential Tracking Poll for Monday shows that 50% of Likely U.S. Voters approve of President Trump's job performance. Forty-nine percent (49%) disapprove.
http://www.rasmussenreports.com/public_content/politics/political_updates/prez_track_nov18
Posted on | November 17, 2019 | 1 Comment
I followed the results of the yesterday's Gubernatorial election in Louisiana. The results were highly suspicious.
Only about a month ago there was an election for governor  and yesterday there was a runoff,
A month ago the current governor, John Edwards, got 626,000 votes and about 47% of the vote. Another democrat got 10,000.
All of the Republican candidates got about 711,000 votes or 53% of the vote.
Yesterday Edwards got 775,000 votes. Republican Rispone got 735,000. While you can expect slightly more votes in a runoff, as we have seen with Rispone, an increase of 140,000 or 22% increase in the vote between the election a month ago and now is extremely suspicious. Moreover, 4 years ago Edwards got 646,000 votes, which was in line with his results a month ago, not yesterday's results.
Sadly, President Trump dismantled his elections fraud commission. Also, the president gave up on the most important question for the census, the citizenship question. The Supreme Court ruled that the president can add the citizenship question, but that the reason  provided was not sufficient.
President Trump needs to wake up and needs to issue an executive order to add the citizenship question to the census.  We were told that there is not enough time to print the question, as they had to print the census booklets.  This is a complete nonsense. They can print one page and staple it to the booklets that were already printed.
Trump has to provide an answer that this is necessary for the government to make sure that there is no elections fraud. Further, this is necessary  to make sure that we do not include in Census count people who are here illegally or people who are here on short term visas, as these people will be either deported soon or will be leaving soon voluntarily.
Census allocates money and counts people towards redistricting for the next 10 years. The government is entitled to know, which people will not be here during those 10 years and should not allocate money to the states for people who will be leaving shortly voluntarily or those who will be deported. Also, the immigration is entitled to receive this information.
Trump should print a page, an insert to the booklet with the following questions:
are you a US citizen?
 if you are not a citizen, are you here illegally or on a visa?
if you are on a visa, please, specify the type of a visa and the date when your visa expires
Only US citizens and people with  10 year green card should be counted in the census.
We were able to put a man on the moon, we can print 1 page inserts by April.
President Trump do it or you are risking to lose 2020 election amidst a massive elections fraud!!!
Posted on | December 8, 2019 | No Comments
Britain Gears Up for Most Divisive Election in Decades…
Boris promises lower immigration if wins…
Posted on | December 8, 2019 | No Comments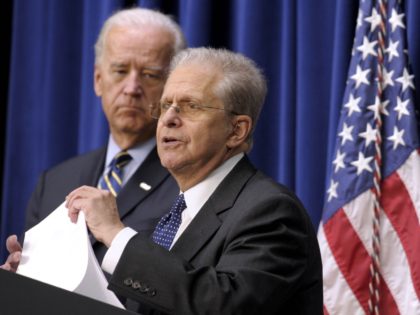 Posted on | December 8, 2019 | No Comments
Posted on | December 8, 2019 | No Comments
Graham appeared today on Maria Bartiromo show on FOX. He says that he wants a quick trial. It appears that he does not want the president to call Joe and Hunter Biden. To me it appears that Graham is helping Bidens to evade exposure of their dealings in Ukraine which appear to be bribery of Biden and a money laundering of a multimillion dollar bribe in the form of a bogus board position for Biden's son.
I believe, McConnell should replace Biden as the chair of the senate judiciary committee. He is not doing his job and not investigating and there are Trump nominees for judges who are waiting for over a year for a vote in Lindsey Graham's committee.
Please, call and write to McConnell and urge him to replace Lindsey Graham
Posted on | December 8, 2019 | No Comments
Posted on | December 8, 2019 | No Comments
Posted on | December 7, 2019 | No Comments
Asylum-seekers who crossed in Arizona returned to Mexico
Posted on | December 7, 2019 | No Comments
Professor renowned for predicting elections says 2020 'too close to call'…
Posted on | December 7, 2019 | No Comments
Posted on | December 7, 2019 | No Comments
Posted on | December 7, 2019 | No Comments
Posted on | December 7, 2019 | No Comments
Posted on | December 7, 2019 | No Comments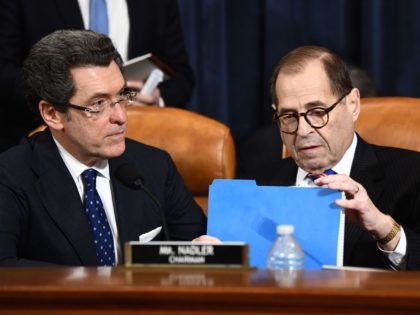 Posted on | December 7, 2019 | No Comments
Posted on | December 7, 2019 | No Comments
Ortiz: Dems Ignore Constituents by Obsessing Over Impeachment — Instead Passing USMCA…
keep looking »