Posted on | July 29, 2015 | No Comments
Ron DeSantis is a native Floridian of humble beginnings who knows the value of hard work.  Born in Jacksonville, FL, he grew up in Dunedin, FL and graduated from Dunedin High School.  His mother is a nurse and his father worked for the Nielsen television rating company back when it was necessary to install devices on TVs.
As a kid, Ron quickly fell in love with America's pastime. In 1991, the kids from Dunedin Little League made it all the way to the Little League World Series in Williamsport. In High School, Ron's Dunedin team made it all the way to the Florida state championships.
Ron put himself through Yale University by working odd jobs ranging from collecting trash to coaching baseball clinics. He received his bachelor of arts, magna cum laude with a major in history, from Yale, where he was a four year starter and the captain of the varsity baseball team. He received his juris doctor, cum laude, from Harvard Law School.
While studying at Harvard he earned a commission as a JAG officer in the United States Navy. During his naval service, he supported operations at the terrorist detention center in Guantanamo Bay, Cuba and deployed to Iraq during the 2007 troop surge as an advisor to a U.S. Navy SEAL commander in support of the SEAL mission in Iraq.
He has also served as a federal prosecutor and as a military prosecutor, prosecuting a wide range of cases involving offenses such as theft of sensitive military property, corruption, child abuse, child exploitation, and fraud.
His military decorations include the Bronze Star Medal (meritorious service), the Navy and Marine Corps Commendation Medal (gold star in lieu of second award), the Navy and Marine Corps Achievement Medal and the Iraq Campaign Medal.
DeSantis' service in the military and as a prosecutor has required him to take an oath to support and defend the Constitution, an oath he takes seriously. Ron ran for Congress because he saw the nation moving away from the enduring principles that the Constitution reflects and upon which the nation was founded.
Since assuming office as a U.S. Representative in January, 2013, Ron has earned plaudits for defending taxpayers, reforming Congress, supporting veterans, advocating a strong national defense, promoting economic opportunity, and holding the Obama administration, especially the IRS, accountable. He is a stalwart supporter of Israel and has been an outspoken critic of the Obama administration's coddling of the Castro dictatorship in Cuba. He is rated the #1 taxpayer hero in Florida by the watchdog group Citizens Against Government Waste.
He is currently a Lieutenant Commander in the reserve component of the United States Navy. He is a member of the Veterans of Foreign Wars and the American Legion.
He lives in Ponte Vedra Beach, FL with his wife Casey Black DeSantis, an Emmy award-winning television host.
Posted on | July 29, 2015 | No Comments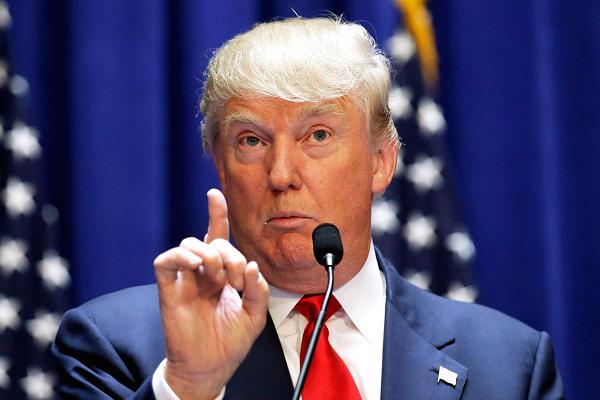 SAVAGE: 'You're The Winston Churchill Of Our Time'…
Posted on | July 29, 2015 | 2 Comments
In the news
Posted on | July 29, 2015 | No Comments
As the Media Research Center noted, the PPP poll found that 34% of self-identified Hispanic respondents had a favorable opinion of Trump. This was higher number than many of his Republican rivals, including former Florida Gov. Jeb Bush (R), who was slightly behind with 31%. Sens. Ted Cruz (R-Texas) and Marco Rubio (R-Florida) had 30% and 29% favorable ratings, respectively, among Hispanic voters.
Read more: http://www.businessinsider.com/donald-trump-poll-hispanic-vote-hillary-clinton-2015-7#ixzz3hJSoYsS6
Posted on | July 29, 2015 | 8 Comments
By Susan Cornwell WASHINGTON (Reuters) – A conservative member of the U.S. House of Representatives filed a motion on Tuesday to try to oust fellow Republican John Boehner from his leadership position, saying he was tired of a "punitive culture" against dissidents in the lawmaking body. It is…
Posted on | July 29, 2015 | No Comments
Posted on | July 29, 2015 | 1 Comment
More news for "You've got a member here and a member there who are off the reservation," Boehner said. "No big deal."
Posted on | July 29, 2015 | No Comments
Posted on | July 29, 2015 | 2 Comments
Posted on | July 29, 2015 | No Comments
Posted on | July 29, 2015 | No Comments
Posted on | July 29, 2015 | No Comments
UNITED AIRLINES Computers 'Breached by China Hackers'…
'Russians' Use TWITTER to Infiltrate Fed Govt…
Posted on | July 29, 2015 | No Comments
BORDER BATTLE:
CRISIS MOUNTS: APPREHENDING 3,100 ILLEGALS A WEEK…
SURGE OF SYRIAN REFUGEES INTO USA STIRS SECURITY FEARS…
VIOLENT STREET GANGS RECRUITING NEWLY ARRIVED YOUTH…
Freed Illegal Charged With Rape, Murder, Attempted Murder…
Feds Told Local Sheriff To Free Him…
Culture shock, language woes face Somali refugees in Portland…
Posted on | July 29, 2015 | No Comments
Mother of 8 found dead in NY holding cell…
Posted on | July 29, 2015 | No Comments
keep looking »